BISHOP NELSON MUMBA
CALVARY HOLY TABERNACLE-ZAMBIA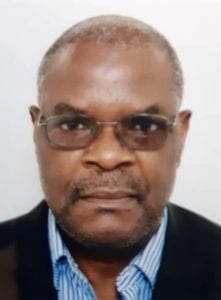 "I wish to thank God for the impact Pastors Hope Ministries has had and continues to have on my personal Christian life; and to a very large degree on the Church I am privileged to lead as an Overseer. I, with team of Bishops and Pastors serve in the Church known as Calvary Holy Tabernacle in our country.
I can authentically say that at long last the cry of the rural Pastors in our rural areas of our country, with very little or no education, no access to biblical educational resources has been answered through Pastors Hope Ministries.
On a personal level I can testify that my ministerial functioning has been upgraded by Pastors Hope Ministry's Schools of Ministry which have been held in December. I have benefited greatly from the men and women of God who have been teaching us 'hands on' preparation, organizing and presenting sermons and the whole sphere of pastoral ministry from passages of scriptures. The practical classroom lectures have imparted to my life and ministry more concepts and teaching techniques, pastoral practices, and Sacerdotal Duties that have challenged me to go beyond my status quo in ministry and transit to another level. These men and women have left a lasting impression on my life through their love and dedication to the Lord. I have also learned more from their experiences (from different cultural background) in ministry which has helped me to adjust my approach and doing ministry.
In addition to the Pastors Hope Ministries' School of Ministry's lessons I have gained more zeal to read and understand scriptures because of the many CHRISTIAN LITERATURE (Books) and Bibles that have been given to us by Pastors Hope Ministries. As I have read some of these books, especially the New Spirit Filled Life Bible, I have received more revelation and understanding on a number subjects even those which I thought I knew. The Concordances and Bible dictionaries that we have received from Pastors Hope Ministries have greatly helped me to understand even those hard scriptures which have created so much interest in me to read the Bible.
Hence personally my experience with Pastors Hope Ministries has encouraged me so much that I have made a fresh commitment to improve myself knowing that Pastors Hope Ministries has equipped me. I believe the impact of Pastors Hope Ministries is affecting the expansion of the Church and hence the Kingdom of God in our nation of Zambia.
I have also seen a marked improvement in the functioning of my fellow Servants of God who have been attending Pastors Hope Ministries' Schools of Ministry, (some of whom are from rural areas) in the way they deliver sermons, the desire to develop themselves, care of God's people. There's more that I believe the Lord has done to rural Pastors through Pastors Hope Ministries which we may not know or see today. However, one day eternity will reveal the impact of Pastors Hope Ministries on God's people and His kingdom."
BISHOP JIM NYIRONGO
RIVER OF LIFE TABERNACLE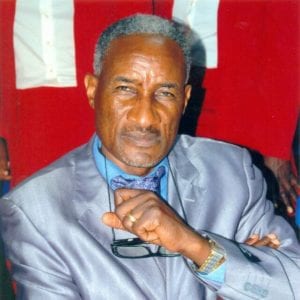 "Pastors Hope Ministries has been very Educative, Enlightening and Exciting. It has been of great help to our pastors especially those from rural areas who have never had a chance to go to Bible School. It has also been of great help by providing counsel to them and ideas on how to handle the Word of God.
It has empowered them by providing necessary books as ministry tools which have brought Great Mighty Expansion and power in the Church as well as those in rural areas. May God continue to bless Pastors Hope Ministries for the great work they are doing in the kingdom of God."
PASTOR SULANJI SICHILEMBE
NAIROBI CHAPEL LAVINGTON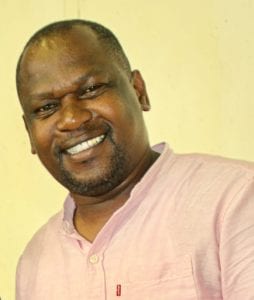 To equip the saints for work of ministry - Ephesians 4:12
"The Pastors Hope Ministries training session in December 2018 was enriching. I am grateful to the team for inviting me to be part of the faculty that facilitated the class studying the Gospel of Mark.
I was amazed at how hungry for the Word of God the Pastors were. The Holy Spirit was present to reveal and teach the truth to them. As the Pastors serve God in their various locations I believe that the sessions revived them and gave them renewed strength to go about the Masters business.
Thank you, Rev. Michael Roberts, Pastors Hope Ministries and your partners for obeying God and coming to Zambia to equip the saints for the work of ministry. God bless you."