Stay Updated With Our Christian Education Ministry Activities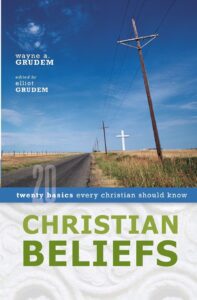 2021 Combined Kabwe & Rufunsa School of Ministry Session
This November in the capital city of Lusaka we will hold a combined 1-week Pastors Training Institute (PTI) session for 20 pastors of the Kabwe and Rufunsa Schools of ministry groups. 
Our November 2021 PTI School Session will feature daily modules on Systematic Theology. We will also introduce 3 new textbooks into our curriculum titled Christian Beliefs by Dr. Wayne Grudem, God's Way Day By Day by Rev. Dr. Charles Stanley, and The Complete Guide to the Bible by Stephen M. Miller. Please stand with us in prayer as we are believing God that each pastoral attendee will receive copies of these comprehensive books.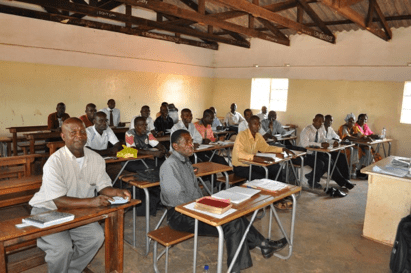 We are excited to report the Pastors Training Institute (PTI) of Pastors Hope Ministries under the local leadership of Bishop John M. Ngandu, Senior Pastor-Grace Exploits Center, established the Rufunsa School of Ministry last December on the campus of the Nyamphande Orphanage Community and Rural Health Centre school. The Rufunsa District is located in a rural region of Zambia near the border of Mozambique. We are grateful for the benevolence of Bishop John H. Mambo, Founding President-Nyamphande Orphanage, who graciously granted us the privilege to utilize the boarding school's dormitories, class rooms, and dining facilities at NO COST!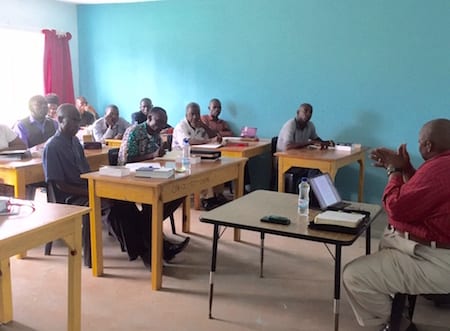 In December 2015 we convened our second School of Ministry at the OM-Zambia compound in the Central Province of Zambia near Kabwe. We trained over 60 Pastors from various rural regions of the Central Province.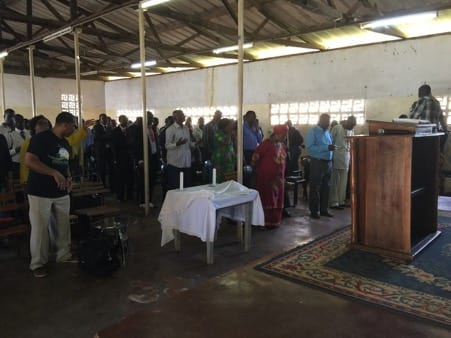 Our Rufunsa / Kabwe Combined School Session
In December 2016 we convened the Kabwe and Rufunsa Schools of Ministry for a combined school session. The USA pastoral team taught for 5 days on the ministry of worship, the gifts of the Holy Spirit, The Gospel of John, The Epistle of Hebrews, The Books of James and Philemon. Each rural Zambian pastor and their bishops received personal copies of the Jack Hayford Bible Handbook (hard back), and a resource binder of daily devotions, biblical insights and exhortations, handpicked and compiled by the USA pastoral team. The Lord moved in a mighty way as His Spirit inhabited our lectures, exhortations, admonishments, praise and worship throughout each day of our school session. We concluded the final day of our school session with our customary certificate conferment and a Worship Communion Service.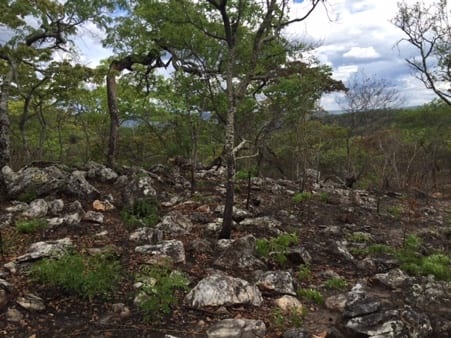 Zambian Land Grant Offer Update
As part of our pastoral team's December 2016 in country school session, we formally visited 'walked, blessed and consecrated' the 30 equivalent acres offered to Pastors Hope Ministries for our permanent campus site. Our goal in 2017 is to initiate our ground breaking with a utility infrastructure and structural foundation project once the land survey and subsequent architectural drawings are completed. We anticipate a 2-3 year build out time table for the permanent campus contingent upon our fundraising activities.